Igniting the Flame: Attracting the Next Generation to a Career in the Fire Sprinkler Trades 
In the ever-evolving world of construction and fire safety, it's imperative that we continue to nurture and attract the next generation of talent to the fire protection trades. Fire sprinkler contractors play a vital role in safeguarding lives and property, yet finding and retaining skilled professionals has become increasingly challenging. To address this issue, the National Fire Sprinkler Association (NFSA) is committed to leading the way in attracting fresh talent to the fire sprinkler trades. In this article, we will explore strategies to ignite the interest of the next generation and inspire them to pursue a career in the fire sprinkler industry. 
Rethinking the Skilled Trades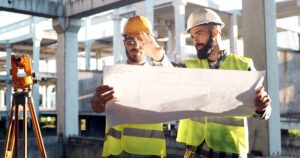 To attract the next generation to a career in the trades, it's essential to dispel some common misconceptions. Many young people still believe that the trades are low-paying, dead-end jobs. To change this perception, we must emphasize the rewarding nature of the fire sprinkler industry. 
 Showcase the Value: Emphasize that fire sprinkler installation and maintenance is a critical part of fire safety. Share success stories and statistics about how fire sprinklers save lives and property.

 
Be Transparent. Get comfortable with sharing salary information with prospective employees. Let them know what their potential career path would look like and what they can expect starting out in the industry.

 
Educational Outreach
Engaging with educational institutions is a fundamental step in encouraging young individuals to consider a career in the fire sprinkler trades. 
Apprenticeships and Internships: Partner with local schools, colleges, and vocational training centers to offer apprenticeships and internships. Hands-on experiences can spark a lasting interest in the industry.

 

Scholarships and Grants: Offer financial support through scholarships and grants to make education in the fire sprinkler trades more accessible to aspiring professionals.

 
Embrace Technology
Today's youth are digital natives. To attract them, it's vital to integrate technology into your outreach and training methods. 
Virtual Tours and Social Media: Use webinars and social media to attract talent. Online job boards such as LinkedIn and similar sites are great ways to find new candidates.

 

Online Learning Platforms: Create digital courses and resources to make it convenient for aspiring professionals to acquire knowledge and skills. NFSA has an abundance of online training classes ideal for anyone looking to learn more about the industry.

 
Networking and Mentorship
Establishing a strong sense of community and mentorship within the industry can be a powerful tool for attracting the next generation. 
Industry Events: Organize networking events, workshops, and seminars where young professionals can connect with experienced mentors. NFSA offers a number of chapter and networking events!

 

Continuing Education: Emphasize the importance of ongoing learning and development for career advancement.

 
NFSA's Career Paths Promotes a Variety of Skilled Trades in Fire Protection
The NFSA has published a number of articles discussing different careers in the fire protection industry. These pages are a free resource for anyone looking to promote a career!
Looking to Promote a Career in the Fire Sprinkler Trades? The NFSA is Your Resource!
As members of the National Fire Sprinkler Association, we have a collective responsibility to ensure the continued success of the fire sprinkler industry. Attracting the next generation of talent is not only crucial for the growth of our trade but also for the safety of our communities. 
To learn more about promoting fire protection, we encourage you to visit the NFSA careers page. There, you will find valuable resources, educational opportunities, and information that you can use to promote the industry to the next generation of leaders. 
Together, we can ignite the passion for fire sprinkler installation and safety in the hearts of the next generation and continue to protect lives and property with excellence. 
Further Reading
[Infographic] 7 Ways Pros Can Promote Careers in Construction
Gabe Pinchev: How you can promote the skilled trades — and your own business