Career Paths: Fire Sprinkler Estimators
The National Fire Sprinkler Association is on a mission to promote and advance the fire protection industry in the United States. One way of doing this is by promoting jobs in the industry to those looking to learn more. On this feature of career paths, we're focusing on fire sprinkler estimators, including what the role entails and the experience needed. 
What Does a Fire Sprinkler Estimator Do?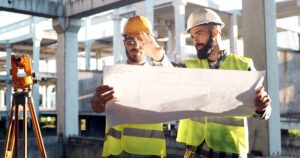 Whether it's a standalone store or a huge warehouse facility, fire sprinkler projects can be complex. This complexity is only added to when one factors what's at stake in a fire protection project: saving lives and property. A fire sprinkler estimator balances codes and standards knowledge with business acumen to produce a scope of work that is both effective and safe for the client and profitable for the estimator's company. 
Fire sprinkler estimators draw on codes and standards knowledge as well as a knowledge of labor and material costs as well as the supply needs for a given project to estimate the cost for a client. If the fire sprinkler estimator gives a price that is too low, the project won't be profitable for the company. If the price of the project is too high the customer will take another bid and relationships may suffer as a result. 
What Skills and Education Does a Fire Sprinkler Estimator Need?
A fire sprinkler estimator typically does not require a bachelor's degree but having one would not necessarily over qualify an applicant, nor would not have one disqualify them. A background in fire protection or sales helps immensely in the role. Knowing enough about fire protection systems to accurately talk shop and quote costs is very useful, as is general business knowledge when it comes to generating and selling leads and building relationships. 
Many fire sprinkler fitters or fire sprinkler designers move on to become fire sprinkler estimators. Alternatively, many salespeople from other industries have their introduction to fire protection as estimators. 
Needs vary from company to company, but having business knowledge and a willingness to learn on the job is generally a plus. Likewise, having fire protection experience and a desire to move into the business development side is just as valuable. 
How Can the National Fire Sprinkler Association Help Me?
Many companies offer on the job training for fire sprinkler estimators. Additionally, the National Fire Sprinkler Association offers training that helps professionals who are looking to learn and market themselves to potential employers. Whether you're a potential candidate looking to learn more, or an employer looking to on board new hires, the National Fire Sprinkler Association can help you meet your goals. Our state-of-the-art training is available both in-person and online and was developed by fire protection professionals with decades of experience in the field. For more information, visit our training page. 
Additionally, the National Fire Sprinkler Association offers a free class called Introduction to the Fire Protection Industry. This class lays out the basics of the fire sprinkler systems and is a must for those who are curious about the industry. Enrolling is simple. Click here to begin!