Fire Sprinkler Licensing – EZ Button or Not?
NFSA South Central Region hosted NICET, NFSA Training, and the Texas State Fire Marshal in a live discussion of Fire Sprinkler Licensing & Certification in Texas on June 17,2020. Several key issues were brought up:
What is the most common cause of NICET Test question failures?
Should full NICET certification – instead of just the test – be required for Texas Licensing?
Has Texas licensing gotten easier and do we as an industry want the licensing to be more rigorous?
Will Texas Fire Sprinkler Licensing be online?
The answers to these questions and more HERE!
Chip Hollis, NICET Senior Director of Customer Success, presented an overview of NICET's new customer portal that allows more capabilities and access for candidates and certificate holders, credential types, how they are used and the importance of continuing education. He promoted the value of NICET certification for technicians, employers, contract specifiers, AHJs, and other stakeholders. Chip also explained how the fire sprinkler industry participates in the development of NICET certifications. NICET strives to create a customer friendly environment and improve processes, while preserving the rigor and integrity of NICET certifications.
The most common cause of incorrect response to NICET Test questions is "overthinking the questions" and looking for a more complicated answer. Chip explained that they do not try to include "trick questions" – instead, they include common on the job real scenarios.
Ernest McCloud, Assistant State Fire Marshal, provided an update to the Texas Fire Sprinkler Industry Licensing including online licensing to NICET testing and CEU's.
Chief McCloud also explained that any changes to State Fire Marshal certifications, such as requiring a full NICET certification or CEU's, would require a legislative statute change.
Chief McCloud also stated that legislators in many states are trying to remove or minimize licensing to make licensing easier. Both military spouses and some individuals with criminal history can get licensed easier than in the past.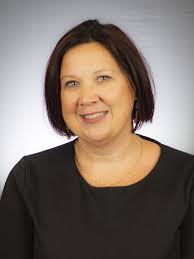 Holly Garvey, NFSA Training Coordinator, shared NICET approved training classes for the sprinkler industry, including the Layout Technician Classes and several online classes including:
Sizing Fire Pumps for Sprinkler Contractors July 21, 2020, 9:30 a.m.
Hydraulic Calculation Review:11 Steps August 18, 2020, 9:30 a.m.
Irregular and Nonuniform Hydraulic Areas September 15, 2020, 9:30 a.m.
Understanding the Fire Pump Acceptance Test October 20, 2020, 9:30 a.m.
ITM and Fire Pumps November 17, 2020 9:30 a.m.
Manual Hydraulic Calculations December 15, 2020 9:30 a.m.
When asked how many participants would like for Texas fire Sprinkler Licensing to be more rigorous and difficult – 13 attendees responded "Yes".
To watch the entire Texas Fire Sprinkler Industry Licensing Discussion Meeting – click here.