Spotlight – May 26, 2023
Spotlight on Fire Sprinklers – May 26, 2023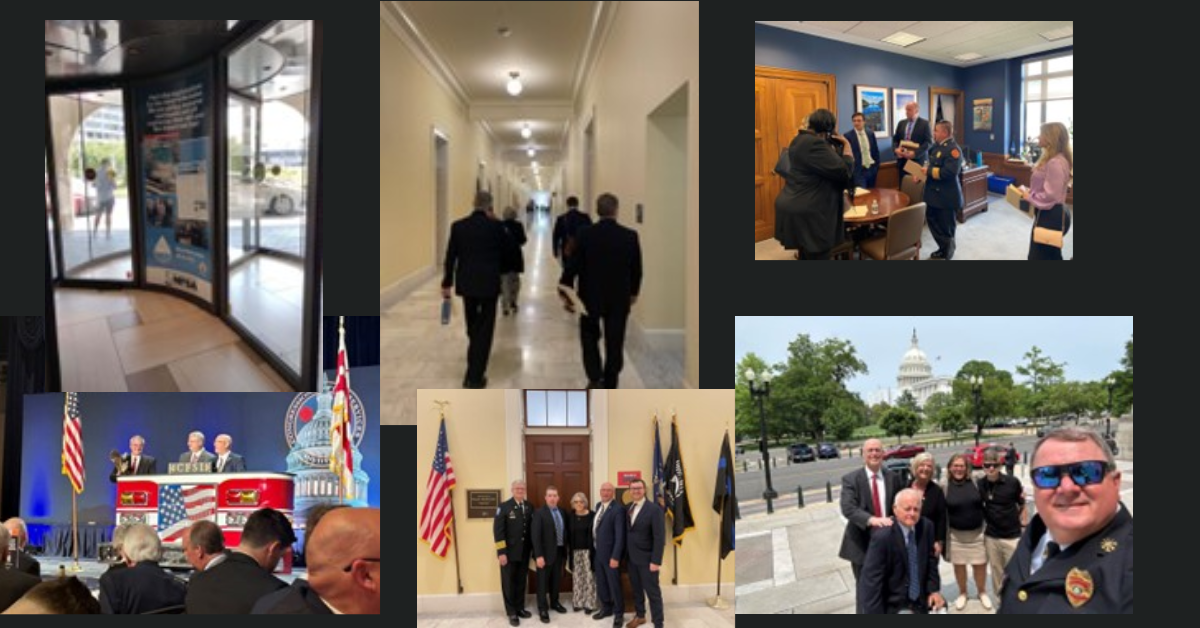 Busy Times on Capitol Hill
Team NFSA was thrilled to be in Washington D.C. for the Congressional Fire Services Institute Symposium this week. As NFSA is a founding member of the Home Fire Sprinkler Coalition (HFSC), we were happy to see HFSC's Communications Manager Peg Paul awarded the Dr. Anne W. Phillips Award for Leadership in Fire Safety Education. I was honored to present the Mason Lankford award to the Fire Safety Research Institute's Dan Madrykowski. Dan is the first scientist to receive this award recognizing his 30 years of contributions made to fire service research. Dan has always included us, welcomed us, and his research has helped the fire sprinkler industry in too many ways to count! It was also great to see our fastestwater message on the doors of the Washington Hilton and to have both of our commercials played during the main program! What Used To Be always gets the conversation going and Something to Think About always gets a chuckle with the "everything will dry out, but nothing will unburn" line!
We were able to spend time walking the halls of Congress with Common Voices advocates and met with 14 congressional representatives to discuss fire sprinklers and advocate for the support of the High-Rise Fire Sprinkler Incentive Act and the Public Housing Fire Safety Act. It was truly a successful and inspiring time on The Hill. The power of having a team that includes an advocate, a fire chief and representatives from our industry is a positive strategy that produces solid results.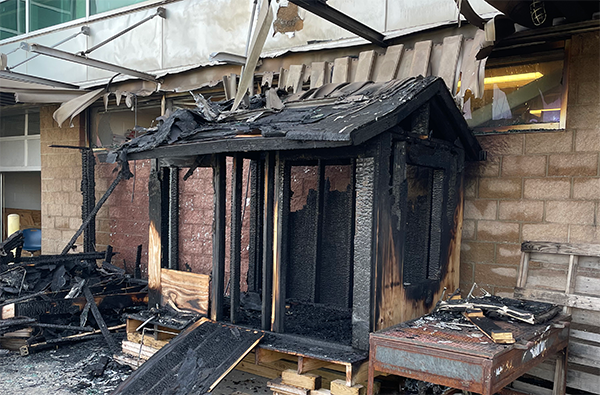 High School Saved by Sprinklers
Thanks to NFSA Member Ellie Boyer of Boyer Fire Protection for sending us the sprinkler save!
On May 24th, Boyer Fire Protection responded to an emergency call at East St. Louis High School. The fire started on the exterior side of the building around 10:45 pm the previous night.
Flames broke through glass and entered the classroom. The fire sprinklers kept the fire from entering the school and contained it to the outside wall. It took approximately 20 minutes for the fire department to put out the fire on the exterior of the building. Graduation took place on schedule the following evening thanks to fire sprinklers!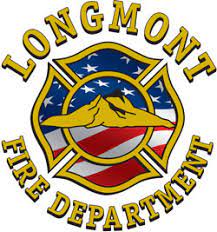 Single Sprinkler Saves Apartment Building
Thanks go to Longmont, CO Fire Marshal Michele Goldman, Asst Chief John Weaver and Asst Fire Marshal Marc Sampson for their collaborative effort to get this sprinkler save to us!
We had another fire stop due to sprinkler activation. Microwave decided to catch on fire while operating. Party called 911 and evacuated. Enroute, we were notified of sprinkler activation in the building. U/A Engine 5 made entry and found the fire extinguished by single sprinkler. Although there was some smoke and heat damage, the fire did not really extend from the microwave. The sprinkler prevented what could have been a much larger fire by our arrival.

Sprinkler System Extinguishes
Electrical Fire
On May 22nd, a Marysville, TN live music venue was saved by its fire sprinkler system. Here is the posted the owner placed on the venue's Facebook page regarding the save:
Two Doors Down experienced a small electrical fire today. Thank goodness for our fast acting staff and the amazing first responders in our beautiful community for ensuring we had very minimal damage.  We have spent so much time and spared no expense in remodeling Two Doors Down the correct way.  It would have been a shame to lose it all over an unforeseen out dated electrical junction box, that until today we had no clue even existed.  We have pulled permits on all we have improved and thank goodness we did.
The updated sprinkler system did its job and assisted in keeping damages to a very small minimum.  No damage to the main level at all.  We just have to clean up some water in other areas and double check for any other old neglected electrical components to ensure this never happens again.  We will be back to rocking in no time.
Sprinkler Saves and Social Stats