NFSA, TFSCA and Knox Meet with AHJ's to Discuss FDC Caps
Southeast Regional Manager Brian Biggs met with NFSA members, TFSCA members, Knox Company and Local AHJs in Tennessee to discuss the new way to purchase Knox FDC caps. It was a great meeting and there were about 50 in attendance. Locking FDC caps is important to the fire service and to fire sprinkler contractors. 
---
Brian Biggs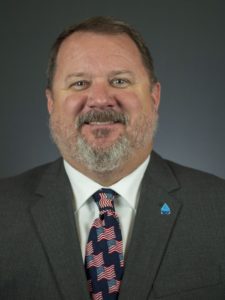 NFSA Southeast Regional Coordinator Brian Biggs has experience in all aspects of fire department operations, community risk reduction, budgeting, performance measurement, HR processes, training and fire prevention and code enforcement. Brian has a vast amount of association experience from the local to the state level. He has traveled extensively with Fire Team USA and has also assisted at NFSA Board of Directors Meetings and E&S meetings.