High-Rise Fire Leaves Displaced Residents Questioning Lack of Sprinklers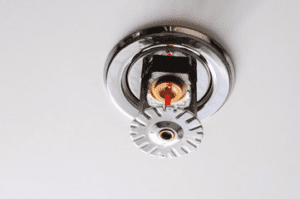 Residents of 30 San-Francisco high-rise units were displaced after a fire broke out in the building. The displaced residents, some of whom are in their 100's, are now wondering what difference a sprinkler system would have made.
Luckily no one was injured in the fire, but plenty of nerves were rattled.  "If this building had had sprinklers, we wouldn't be out here talking," one resident said.
Aaron Peskin, supervisor for District Three, is looking in to the issue and promised to talk to city officials about sprinkler systems in older buildings.
To read the full article, click here. For more information on the NFSA San Francisco Bay Chapter, visit their page.